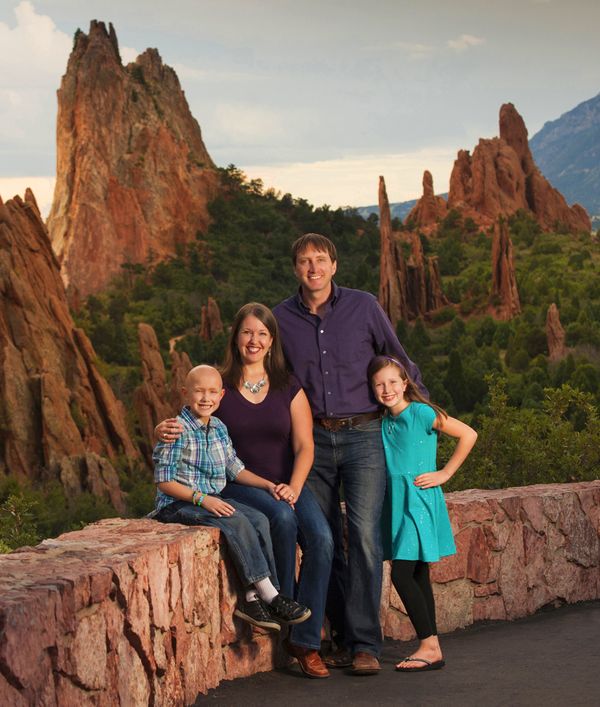 ABOUT US
We are Jonathan and Lindsay...a husband and wife team that has expanded to include our daughter, Natalie, and our son, Tyler. We have been serving the Colorado Springs and Front Range areas since moving from St. Louis in 2006.
Our photography business reflects much of ourselves. We love people, and it's such a blessing to meet and serve our couples and families and be invited into incredibly special moments in their lives. We love that we have clients that have become friends and friends that have become clients. We love the outdoors, and the majority of our sessions happen in God's studio...the beautiful natural places surrounding us. We love to travel, and whether it's traveling for a job or for ourselves, we love bringing our love for photography and capturing our memories in new places. God has truly blessed us.
Our lives forever changed in October 2015 with the discovery of brain cancer in our son, Tyler. We could not be more proud of his battle - he exuded joy, positivity, strength, courage, and a faith beyond his years. During the year of battling cancer, Tyler initially finished a first treatment plan of chemotherapy and 30 radiation treatments. We thought we were done with cancer in May of 2016. Just four, short weeks later, a new set of symptoms brought the discovery of new tumors on Tyler's spine. We spent the summer in the hospital, recovering from emergency spinal surgery, receiving rehabiliation services and education for the waist-down paralysis, and entering a new and very scary treatment plan. We were able to come home for most of August, and Tyler started first grade in his wheelchair. A smile was always on his face; he loved life and lived big. In September 2016, scans revealed what we already feared - the cancer had returned to his brain. We were out of treatment options. We came home and enjoyed two more really special and wonderful weeks before he slipped into a coma. God chose to heal him with a perfect, eternal healing, and on October 7th, 2016, he claimed his victory over cancer. We miss him terribly. Yet we move forward with hope and in the confidence that we will see him again.
Our family's journey has brought even more depth to the importance of the photography we provide to each of our client families. People are precious; our relationships, milestones, and memories are worth capturing. None of us know the number of days we have together in this life, and it is the photographs we have to connect us with our loved ones, both those still here to hug and hold and those we miss dearly. We are honored to invest our days creating legacy for families and to know that what we do will outlive us. Our photography serves both the present and the future generations to come.
Professionally, Jon has been a full-time professional photographer since 2002 and has earned the designation of Certified Professional Photographer (CPP). His work has been recognized at the international level through Professional Photographers of America (PPA). We're honored to both serve in unique leadership roles at both the local and national levels. We've also been excited to present and educate photographers within our industry at the local, state, regional, and national levels.
We look forward to meeting you soon!
Proud members of:
Certified Professional Photographer